#ufo
ヘリに取り付けられた赤外線カメラによって撮られた未確認飛行物体の正体を調査する! | UFOハンターズ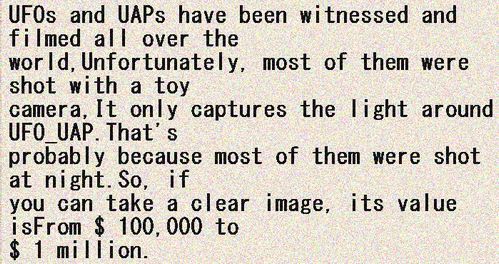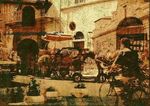 Three ultraviolet ray fluorescent
lights are arranged in an ultraviolet ray exposure
machine (handmade) wooden box. Time measurement equipment, others.81%8B%E6%84%9B%E2%99%A5%
############################################3
Mixing pigments into emulsions used in classic photography ... To mix well, add a little liquid detergent ... mix well.
Furthermore, since the pigment is less likely to be stained on the paper to be printed, there is an advantage that the development process can be shortened.
An image appears. It is dry and one step is completed.
Repeat this process, replacing the pigment with C ・ M ・ Y ・ B.
For this print, I used C, M, Y photosensitizers.
Searching for classical photographic techniques ... There are quite a few people in Japan, and there are quite a few foreign countries in Japan. Ww Japan, which comes out with video, has no tradition of making photo prints.
*********************************************
UAP is always wrapped in force field, so it is difficult to shoot w
Even with the US Navy Top Gun, even if you say "I see it almost every day",
when I look at the image, there is a lot of out-of-focus w
At the angle of the sun , The moment the main body was miraculously seen through,
I was able to shoot ww
Did the Pentagon's UAP-approved, alien search make sense? In other words,
aliens do not come to the earth, are they only monitoring with UAP probes?
/////////////////////////////////////////////////
Image usage right is $ 10000 www
Film purchase is $ 1 million www
Whether or not you can shoot once every
50 years is the basis of value www
Instant color photo production with acrylic paint and diazo emulsion.
////////////////////////////////////////////////////
UFOs and UAPs have been witnessed and filmed all over the world,
Unfortunately, most of them were shot with a toy camera,
It only captures
the light around UFO_UAP.
That's probably because most of them were shot
at night.
So, if you can take a clear image, its value is
From $ 100,000 to $ 1 million.
The U.S. government does not have cameras that can photograph UFOs, nor can they make them. However, you can shoot with Japanese camera now.
For UAP photos, I would like you to publish images of normal cameras, not toy cameras.
Are there aliens malicious and bystanders?
At least there are no good ones?
########