#koyasta
2023年恐怖の予言。数々の予言を的中させたインドの神童が予言する日本の巨大地震【 都市伝説 予言 地震 アビギャ・アナンド 】
Infrared light has the characteristic of being easier to pass through the spatial absorption band than visible light, so it is effective for grasping UFOs hidden behind it.
The reason why unidentified flying objects cannot be photographed well with a digital camera is that they have a strong infrared cut filter. Film cameras can shoot well because they don't have it.
########
Vintage photos are mostly monochrome, with very few color prints.
In the case of color, it will be faded after 30 years. Therefore,
I made organic pigments as color formers. Moreover, the dot type will be the world's first.
#######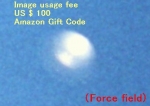 ++++++++++++++++++++++++++++++++++++++++++++++++++++++
Maybe this is the only UAP or UFO photo in the world?
Why is UAP difficult to see in photos?
Probably because the power of UAP is the force field.
Therefore, it is difficult to shoot, and the only possible case is when the main body can be seen through as force field transmitted light due to the strong reflection of the sun.
#UAP in Spain 1995 Minolta Alpha Camera-Kodachrome film*
The UFO was called #Flying Saucer, but this UAP is probably
a #Flying Cup, no matter how you look at it.
At the bottom of the object, a layer of atmosphere
like a force field is formed. # UAP
++++++++++++++++++++++++++++
++++++++++++++++++++++++++++
The actual color of the UAP shot on Kodachrome film is unknown.
This is because older scanners do not analyze Kodachrome.
#UAP announced by the US Department of Defense
A 35mm reversal image taken more clearly and three-dimensionally?
Is it metallic and has a hollow structure in the center?
A streak pattern can be seen on the body of the object.
++++++++++++++++++++++++++++++++
UFO sightings are every day, but ...
Most of them are illusions?
So it's rarely filmed.
There are movies, but most of them are edited?
Even with UAP, sharp images will not come out w You are cheated by infrared shadow puppets w
UAP's powerful weapon is the force field from objects. Even if a submarine collides, it will not break.
US10322827B2 - High frequency gravitational wave generator -
++++++++++++++++++++++++++++++++++++++++++++++++++++++++++++++
Obtained a higher resolution image than the UAP image announced by
the US Department of Defense. If you analyze it a little more,
you can expect new information.
+++++++++++++++++++++++++++++
by the way・・
When the camera was still in the analog era
Kodachrome film came out w
I knew there was ...
There was no film scanner. To be exact,
There was no equipment that could color scan Kodachrome ww
Recently ... At Amazon, a low-priced film scanner costs about 10,000 yen ... ww
Even though it is a low-priced version, is it the same as the equipment for about 300,000 yen?
Kodachrome is also properly color-corrected.
In that Kodachrome, #UAP and #UFO
But found ww
When I shot it, I only thought about the moon in the daytime ...
However, the color development is random ... Epson scan, when enlarged ...
UFO is clear ... ww
When I search on the net again ... I can't find the same type of UFO at all ww
++++++++++++++++++++++++